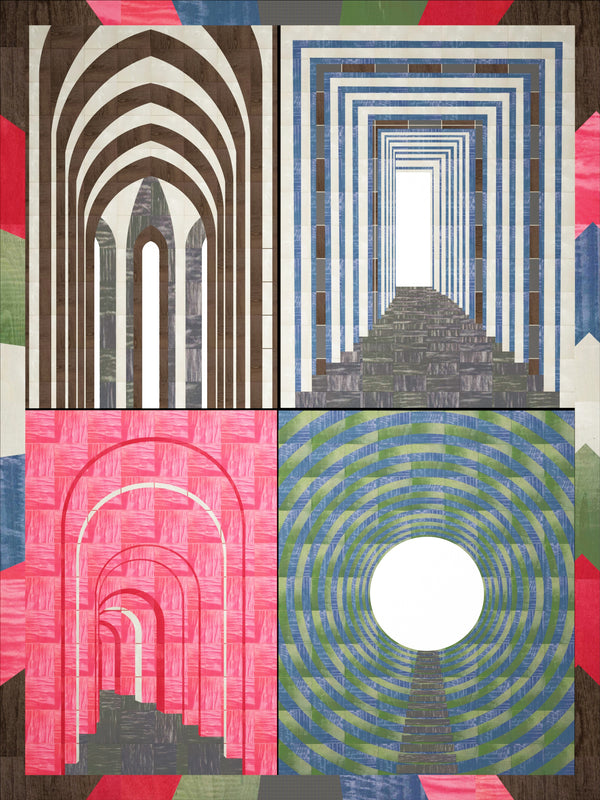 VENZO wood, in association with Eztablish.ART, creates unique artworks using veneer in association with ten renowned designers under their ART of VENEER campaign
The versatility of ART is infinite offering opportunities to our wildest imaginations to be realised. Moreover, ART allows us to create self-imposed challenges, break stereotypes, and force ourselves to derive new processes and reveal unique, unexplored outcomes. 
 The ART of Veneer campaign was introduced by VENZO Wood to stir things within the veneer domain, push the industry to its fullest potential and reveal what can be achieved with the use of veneer as a material. The designers associated with the campaign included Anand Menon, Akash & Poonam Mehta, Ishan Grover, Kumpal Vaid, Sameer & Shilpa Balvally, Saniya Kantawala, Rajiv Khushalani, Manish Dikshit, Kanhai Gandhi, and Jannat Vasi. Each designer was given a set of veneers, as their colour palettes, and the freedom to let their imagination flow… and that's what they did. Each artwork is a culmination of varied veneer pieces stacked and inlayed like a one-of-a-kind jigsaw puzzle. The Art in-itself is a manifestation of the designers' unique thoughts expressed through an unconventional medium.
| | |
| --- | --- |
| | |
| Kanhai Gandhi |  Ishan Grover |
| | |
| --- | --- |
| |   |
| Saniya Kantawala |  Kumpal Vaid |
Saniya Kantawala decided to pay homage to the heritage, art & design of South Mumbai by creating a map of Kala Ghoda while Manish Dikshit's POSITIVELY had everyone searching for the one single heart he managed to sneak in amidst the dots. Akash and Poonam Mehta's colourful set of windows – VIRYA is inspired by the famous Paris-based Indian artists – Raza. Kanhai Gandhi's DROP is part of a larger initiative – a constant reminder of saving the most precious resource on this planet. The mono-toned CODED ILLUSIONS by Anand Menon comes from a universe of its own while Kumpal Vaid's LOVE IN TIMES OF WAR is inspired by a celebrated photograph from the time of World War II.  Ishan Grover's BINDU is inspired by his love for pure geometric patterns and works of Raza. Geometry is also evident in Sameer & Shilpa Balvally's EQUILIBRIA that exhibits the design principle of balance. 
| | |
| --- | --- |
| | |
| Manish Dikshit | Anand Menon |
| | |
| --- | --- |
|   | |
| AMPM Designs | Rajiv Khushalani |
Creating each & every artwork was a time-consuming labour-intensive process where every shade of colour, is a different veneer, laser-cut and inlayed into the canvas. Not only the colours but the grains of the veneers had to be in-sync with the entire artwork to make it look flawless. To put things in perspective, every dot of Kanhai's DROP is an individual piece inlayed into the canvas like a massive jigsaw puzzle; every grain in Sameer & Shilpa's EQUILIBRIA is cut and matched with the rest of the artwork.
| | |
| --- | --- |
| | |
| Jannat Vasi | Studio Osmosis |
The overall exercise has raised the bar of the veneer industry, pushing boundaries and possibilities of the potential of veneer as a product and Venzo's drive to change the perception of veneer as a mere building material product to something that is worthy of creating ART. The artworks, by the end of this year, will be put on sale on the www.Eztablish.ART website proceedings of which will be donated to a charity.